Improve Well Water Flow Rates
Agricultural wells lose efficiency due to clogged screens. When this happens you may be able to greatly improve your well water flow rates with a Well-Done™ treatment from CH2O. Well-Done is an NSF-60 certified product for use in potable water that works to improve the lifespan of your well, increase the efficiency of your pumps, and helps deliver vital water to your crops.
Minerals, suspended solids, and bio-films combine to restrict well water flow. A Well-DoneTM treatment can improve water flow by reducing biofilm and mineral complexes. As a result, you have a more efficient irrigation system.
Every well has its own mineral and sediment issues. With that said, we have formulated Well-DoneTM with the most common problems in mind. The ingredients in Well-DoneTM work synergistically to dissolve and suspend minerals, and remove bio-film to help restore water flow.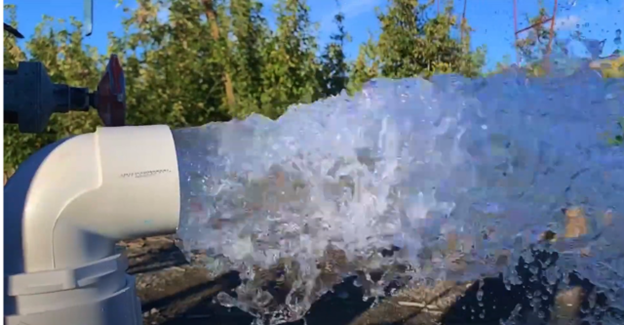 Treat Water, Improve Flow
With a single treatment of Well-DoneTM, water flow can be improved dramatically, resulting in better functioning pumps and longer-lasting water systems.
If you're interested in Well-DoneTM, or any of our other products, contact us. We'd love to Make Water Work for YouTM. 
Making Water Work For You™